Meet Alexander
With the help of a $4,000 grant from the Coquitlam-Foundation-managed Michael Coss Brain Injury Fund, Alexander Allcock, a 17-year-old Grade 12 student, has been able to receive hyperbaric-chamber treatment for a brain injury he suffered in a car accident when he was eight years old. Communicating through simple hand gestures, Alexander said he enjoys the treatments and that they help him breathe more freely. We invite you to follow this link to the Coquitlam Foundation facebook page to read more about Alex, HBOT, and to see our Treatment for Children program in action.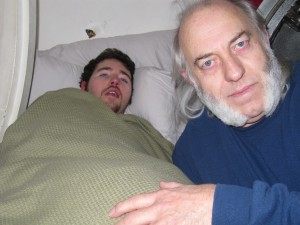 Treatment for Children Program (HBOT)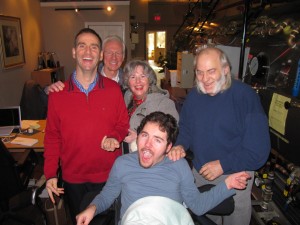 If you have a child who is living with the consequences of a recent or chronic TBI (Traumatic Brain Injury) or ABI (Non-Traumatic / Acquired Brain Injury), then you might be interested in this special program.
In partnership with a support group, Hyperbaric Awareness in British Columbia, WE ARE LOOKING FOR CHILDREN who have recently had a brain injury in order to compile data, evaluate and compare the success of both immediate and delayed, continual application, of Oxygenation (HBOT – Hyperbaric Oxygenation Therapy) to the brain, following either TBI or ABI. Our main focus at this time is HBOT.
The process involves the use of a high pressure oxygen chamber and requires daily treatments for up to 2 months.
Treatments can be undergone twice a day or once a day, each individual treatment lasting up to 2 hours.
QUALIFICATION REQUIREMENTS
Child is under 19 years of age
Child is medically stable and able to be transported
Accessible caregiver during treatment procedure
Recent TBI or ABI (6 months or less) or Chronic TBI or ABI (within 5 years)
Priority for support will be given to a child determined to be most likely to benefit from therapy; a child whose family or support team does not have the financial means for such treatment.
A child from the City of Coquitlam, or from the Tri-Cities, will be given preference. An individual who is not a local resident may be supported if a local child is not identified as in need of, or eligible for support.
As previously mentioned, we work in partnership with a support group, Hyperbaric Awareness in British Columbia. If you feel you can qualify and are interested, then please contact Hyperbaric Awareness in British Columbia at: 1-800-215-1714 to discuss your interest in this program.
To support treatment costs for children, our foundation has created a fund with the Coquitlam Foundation (our local community foundation). If Qualification Requirements are met, we will contact the Coquitlam Foundation to recommend that THE INITIAL 40 TREATMENT COSTS for the therapy be covered by the Michael Coss Brain Injury Fund c/o The Coquitlam Foundation.