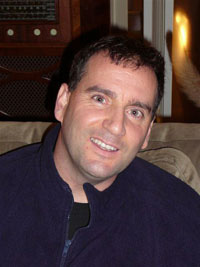 I was on cloud 9 when my injury occurred, a new father I was, to both a son and daughter who are twins. I was just promoted to field marketing at Molson Coors Canada; the department that creates and designs programs which assist the sales reps to sell more beer within the market place.
My children were just 6 months old at the time of my injury. They are my pride and joy. I have a picture of them on my nightstand and they are the reason that I work so hard at my rehab each and every day.
My injury occurred when I was driving up to Kelowna for a work function at 9 am. I was driving on the Coquihalla Highway to a Golf event when it was assumed that I veered off the highway to avoid an animal crossing. The vehicle that I was driving left the highway, rolled over a few times, and then came to a stop. My son was induced into a COMA for 10 days, my wife fractured her wrist, my daughter was uninjured, and I suffered a defused brain injury. I fell into a deep COMA for the next 61/2 months. I naturally went into a total fetal position like I was in mother's womb.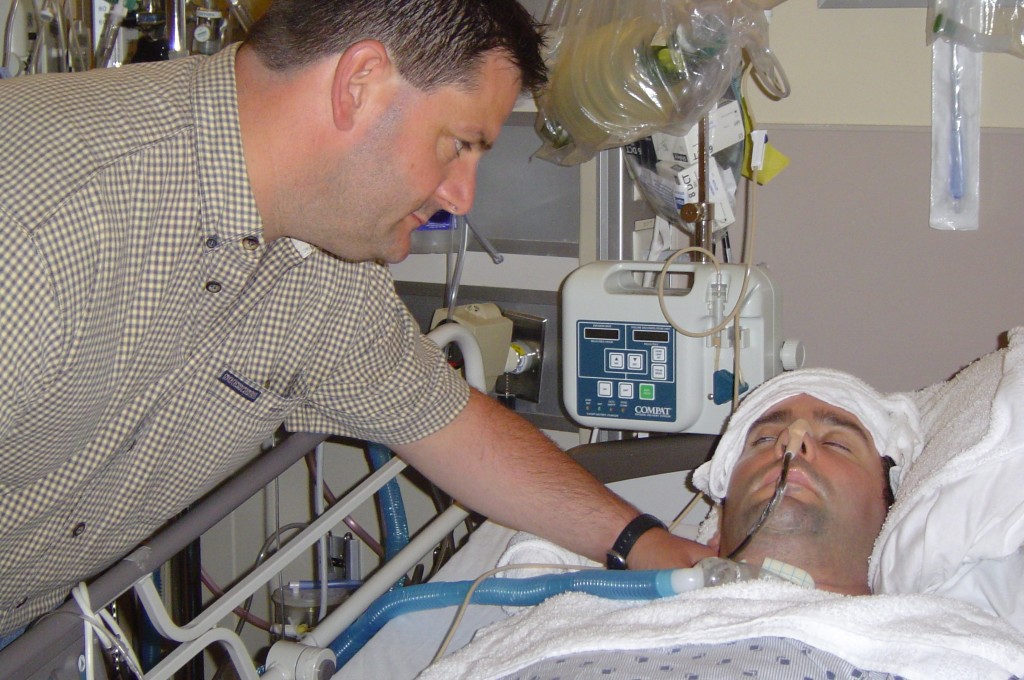 After doing some research on the internet my parents decided that HBOT (Hyperbaric Oxygen Therapy) was the route to take for my recovery. It worked, and after my third treatment of HBOT, I made the 1st sign of recovery.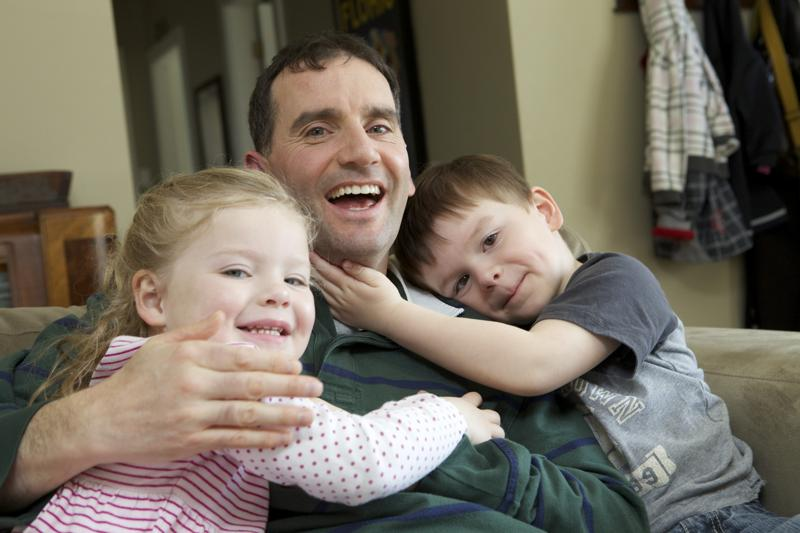 In view of my condition, only one facility in Canada accepted to take me for HBOT and that was the Richmond Hyperbaric Healthy Center in Richmond, BC. My mother accompanied me as I was transported 5 days a week via ambulance. Since I was in a coma when I started in the chamber, there was concern about my ears, so Mom accompanied me and tried putting a sponge, with some water on it, in my mouth to make me swallow and equalize the pressure within my ears. It worked.
I was like a newborn baby. I had to relearn everything: holding up my head, how to sit, how to stand, how to do my personal hygiene, get dressed, how to speak, how to eat, and relearn all of this with my left side hemiplegia. I was on a feeding tube in the hospital. The tube was placed into my stomach which nourished my entire system, and then I progressed to a puree diet. My beverages had to be thickened with a thickener and my water needed an ice cube in it, because the colder a beverage is the easier it is to swallow. When I regained my voice, I spoke my wife and children's names, but my first word was STEAK! And boy was that 1st STEAK delicious when I was able to eat it.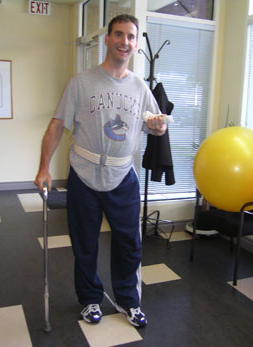 I am now living in a Group Home operated by CONNECT Communities in Langley, BC. It is a group home run by trained rehab professionals, skilled and experienced in complex transitional rehabilitation and residential support services.
I attend various therapies on a regular basis and consider myself blessed to have been given a 2nd chance at life. On a daily basis, I work at improving my cognitive and physical abilities. From the cognitive side, I have to improve my short term memory and my impulsivity.
To this day, I continue to work on my speech. The challenges I face, from a physical side are: my balance, my gait pattern. While my left arm and hand have a mind of their own, I have not said my last word yet. Although many doors have been closed, I am living a full life, keeping a positive attitude, meeting new people, and embracing each day step-by-step, with a smile.
My goal is to inspire others to be the best they can be in their own personal situation.
~ Michael Coss (2013)