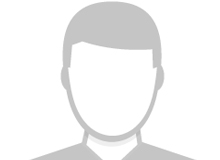 On Saturday September 6th, 2014
CHALLENGE the Crunch… www.coquitlamcrunch.com
Once again this year, Michael and Michael Coss Brain Injury Foundation volunteers will help launch a very important improvement to a local event, The COQUITLAM CRUNCH DIVERSITY CHALLENGE.
What's New? The "Anything's Possible Trail"!
Named for Michael's motto "Anything is possible when you believe", a paved section of this popular trail has been designated for event day so that the event is now accessible for people with mobility challenges wishing to join in the Challenge. Registration for this part of the day-long event begins at 10 a.m. on David Avenue just west of Northside Foursquare Church. Participants may start on the trail at 10:30 a.m.
Also part of the event, but starting lower on the trail (down by the Lacrosse Box near Guildford) , is the "The Make It or Break It Category" (6:30 a.m. start or later if you prefer) and the "Recreational Category" (10 a.m. start). Those trying to break the record will walk up and down the Coquitlam Crunch as many times possible in a 12 hour period. As of 2013, the record is held by Matt Sessions of Coquitlam. Those in the "Recreational Category" are out to get in a good hike and support a good cause, climbing the trail at least once if possible.
Funds raised through donation or sponsorship (see website for forms) go to the
Coquitlam Foundation Community Diversity Fund
Recommended donation is $20 for adults, $10 for youth and $40 for a family or,
donate a new blanket for Blanket BC who will be on hand to accept donations.
Register at the event or pre-register by going to:
www.coquitlamcrunch.com
coquitlamcrunch@gmail.com www.blanketbc.org